Sedation Dentistry - Hickory, NC
Sedation Dentistry: The Dental Treatment You Need, Without the Fear
Schedule Consultation
As Many As 40 Million Americans Avoid the Dentist Out of Fear
40 million people are not getting the dental care they need for a healthy, beautiful smile. If you find yourself routinely avoiding scheduling your next dental appointment out of fear or anxiety, you may find comfort knowing you are not alone. However, this does mean you are at higher risk of dental concerns, such as gum disease or further complications from untreated issues. To help you get the treatment you need and improve your oral health Dr. Dale Spencer is happy to offer sedation dentistry. Dr. Spencer has advanced training in sedation and is able to administer IV sedation right in our office.
Different Types of Dental Sedation to Meet Different Needs
Every patient's fear or anxiety level is different. That means there will be a different trigger, or a different source of stress, worry or fear for each individual. Some patients may find they can remain calm and relaxed with a light sedation, where others may need deeper sedation to undergo more complex treatment. No matter what your needs may be, we have a type of sedation to help:
Local anesthetic– This will numb the area at the site of dental work.
Oral sedation– A pill is taken about an hour before your appointment to help you feel relaxed and calm during and after your procedure.
IV sedation– Dr. Spencer can perform IV sedation right in our office. This deeper level of sedation is ideal for those with high levels of anxiety or who are undergoing more complex procedures.
Nitrous Oxide sedation– Also known as "laughing gas," nitrous oxide is an odorless sedative that is inhaled through a mask, and helps patients feel calm and comfortable.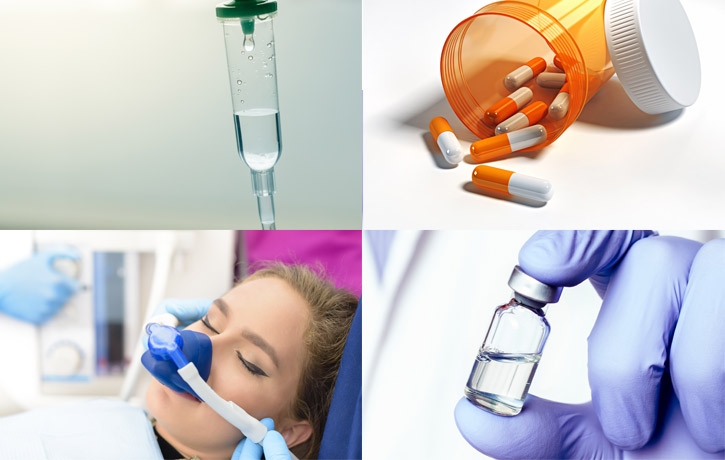 For a Safe and Comfortable Dental Experience
Dr. Spencer is certified in IV sedation to provide a safe dental experience while you get the treatment your smile needs. Whether you need light sedation or a deeper sedation within a controlled setting, we are here for you. From simple visits to the most complex cases, you will be amazed at how different your experience is with help from sedation dentistry.
Your comfort is of the utmost importance to us, and we want you to know that you can enjoy your visits to the dentist. Schedule your next dental appointment with sedation dentistry today!
Schedule Consultation